Inspired by the lovely and talented Jessica of
Chronically Vintage
, I thought I'd give this a quick try... :)
Things that have been filling my thoughts and days lately (besides work *groan*!):
Dreaming of:
Autumn! Although I must admit we've had an easy Summer this year, not stinking hot for long periods of time, decent rainfall, and the humidity hasn't really been that bad this year, comparatively speaking.
Also, it would be really nice if I could wear my vintage much more than I do. At the very least, I'd love to get the gumption to get cracking at all those amazing vintage sewing patterns I've been hoarding.
Travelling. There are so many far-flung places I'd love to see. I'm hoping to do the Alaskan cruise with some family members next year, but mostly I need to be a tourist in my own country for a while. With side trips to the USA. Oh, and one trip to Fiji in my lifetime! :)
Moving back to:
Once again, you get to hear about the struggle of work / life balance. Why is it so hard? Or is it a female thing? in this day and age do we really still feel like failures if we cannot always have a clean and orderly home, well behaved children, and be possibly one of the best employees ever? Ok, I don't own a home, and I certainly do not have children (still missing the other half of the equation that helps make those children *ha ha*), but why is it after my workday I still feel more like crashing on the couch than trying to at least get a little housework done every evening so my weekends are guilt-free? Why do I so rarely feel like helping out in the kitchen at home (poor Mum) and cooking even 2 meals a week? *sigh* Will have to work on that one, and stop making my work my life!
Reading:
Just finished "Roots" (yes,
that
miniseries from ages ago), and it's a fantastic read! It goes so much deeper into Kunta Kinte's history
before
he was kidnapped and sold into slavery, and it's fascinating to learn more about his culture and religion. Also, working my way through another Stephen King novel (well, actually two), "Revival" and "Finder's Keeper's". Also, "The Women of the Bible". Not happy unless I'm reading a few books at once. Short attention span? Not really, at least not that I know of... ;)
Watching:
Well, right now for television it's repeats...or on demand. Catching up on "Extant", "Making the Mob", "Under the Dome", and "The Astronaut Wives Club". As far as movies are concerned, you'll more likely see me parked on Turner Classic Movies (TCM). ;)
Eating:
Well, not much to say about that, except too much junk. ;) But not to worry, I've been also trying to add more of a "real food" or even "clean eating" approach to my diet (all gluten-free, of course - damn you, Celiac!). Wish me luck...but I admit I am feeling better already... :) However, if you think of one minute I'm totally giving up my caffeine (you know, coffee and such, great for headache treatment for me) and my alcohol (giver of headaches, but what a fun way to get them), you're whacko! Ha, ha, ha!!
Creating:
Not much of anything right now, except for a mess... :)
Photographing:
Arrgh, I can't get the pics off of my phone! Ok, so you'll have a pic of a phone like mine for now...and yes, I LOVE my BlackBerry and will be getting another one someday. So there! ;)
Wearing lots of:
OK, so I don't take outfit pics. Perhaps I should start in case this question ever comes up again.
Writing:
In my diary, and that's private. Sorry ;)
Listening to: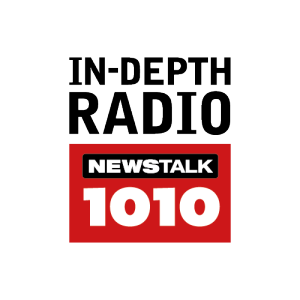 Not much music anymore :( Really should start again...
Painting my nails:
Not too often, but mainly so I can keep what little length I allow myself. Hey, I pound a keyboard for the majority of my job! :) No, those are
not
my nails but it's generally what I've been doing lately, variations of a French Manicure.
Loving:
That feeling of the breeze in my hair as I leave the office at the end of the day (the pic is a guy, I couldn't find one of a woman. I guess we're not supposed to run out of the office at the end of the day. Right. Look! There goes another winged Sus scrofa domesticus.). Quickly. And almost everything else out there in the world. Except ignorance, I
HATE
that! Oh, and I love gin. ;)
Wishing I had a...:
You figure it out... ;)
Planning:
Notice a theme here?
Thinking about: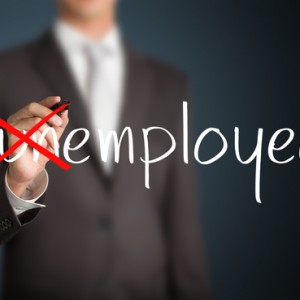 Just kidding with that first pic...or am I? No, I am! Thinking about what my job situation will be come October - employed with the same company, I hope. How to spice up my life a little, and getting a little more active and healthier.
Thanks to Jessica for the blog inspiration! She's a super gal with a super Etsy shop (plug!!).
I hope you enjoyed all the pics, too. Thank you Firefox! I was naughty and downloaded it at the office, as my IE8 is SO outdated it's like trying to get on the internet with a typewriter. Seriously ;)
Hope you all have a marvelous weekend! :)
TTFN